Risen: Easter Piano Collection
I'm very excited to announce the release of my newest Easter music endeavor: Risen, 12 Easter piano arrangements.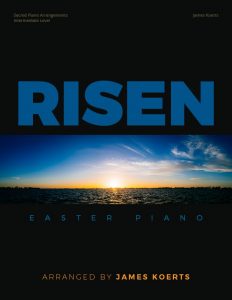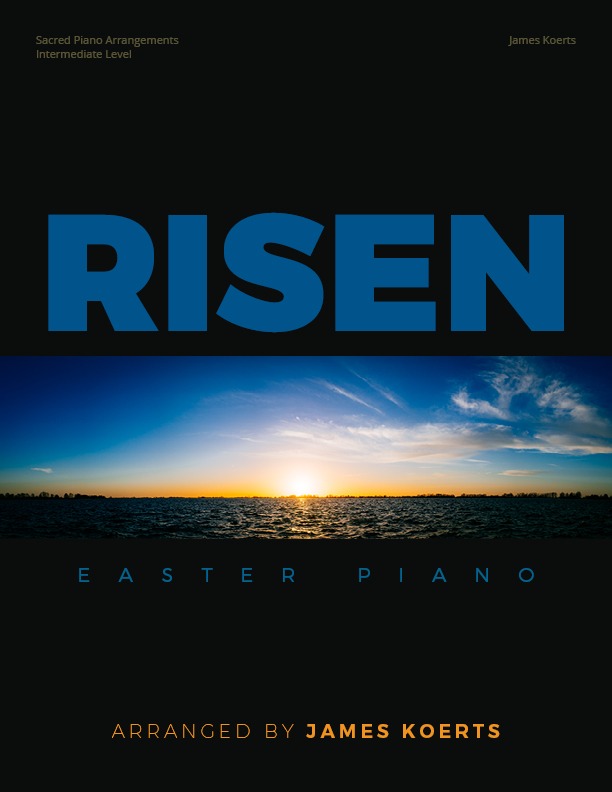 What makes this collection different than last year's Easter piano collection? The primary difference is the difficulty level. The Easter Collection is Late Intermediate/Early Advanced. This collection is set completely at an Intermediate Level, which will be helpful for many. Some of the songs are duplicates, but arranged in an easier style.
Advanced pianists probably won't find anything here (unless you're looking for arranging ideas). Intermediate pianists and students will definitely enjoy this collection. Some might find these arrangements perfect for those circumstances when you might have little time to prepare, but you want some (hopefully) great sounding music. (It was hard writing that sentence without coming off arrogant. I hope you understand what I mean.) Teachers may find these arrangements to be great supplemental material for their studios.