Church pianist seminar with Cindy Berry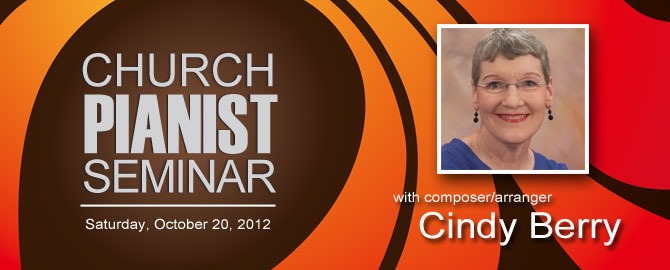 Please join me at my church (Mikado Baptist Church in Macon, Georgia) for a gathering of church pianists! This year, on October 20th, I have the distinct privilege of hosting this conference with guest clinician Cindy Berry.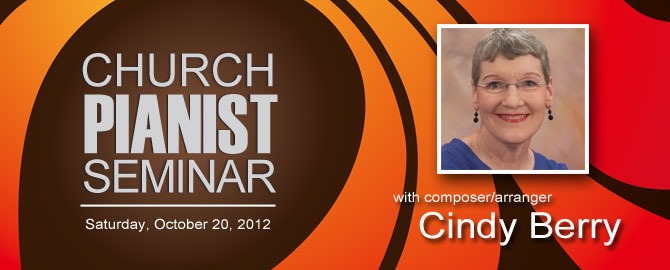 Click here for the official information as well as online registration.
Many of you are very familiar with the music of Cindy Berry. She has been writing for choirs, children's choirs, and church pianists for years. As a church musician herself (and a spouse of a music pastor), she has been blessed with a unique understanding of the needs and concerns of pianists who serve in local churches. Her experience, expertise, and meek spirit will inspire and challenge you to "next level" artistry and ministry.
So register today! The registration deadline is Monday, October 15th. 
I will periodically be posting new information about this 1 day conference on my Facebook page, so be sure to "like" the page so you can keep up with all the exciting news. As I met and have gotten to know a little more about Cindy (exclusively through email!), I can tell you that it's going to be a great seminar full of helpful topics and useful information.
I look forward to seeing you there!
James Koerts serves as the worship pastor of Mikado Baptist Church in Macon, Georgia. In addition to his full time responsibilities at the church, James is also a published composer and arranger.