Church Pianist Seminar with Faye López
The Mikado Academy of Music is hosting a seminar for church pianists on Saturday, October 9.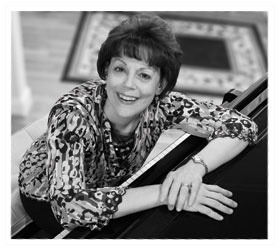 Last year's church pianist seminar was such a huge success that we decided to make it an annual event. This year we'll be featuring guest pianist, composer, and recording artist, Faye López.
If you're interested in developing your skills as a keyboard musician in your church, then consider attending this one-day event. You'll be encouraged in your ministry work. Your registration ($25; $15 for students) includes a seminar notebook, a catered lunch, and some extra freebies. It will also be an opportunity to meet and connect with other church musicians in the field.
Check out the seminar brochure for more information. Also, check out the seminar's website to learn more and register. I hope you'll consider attending; I'd love to see you there!
James Koerts serves as the worship pastor of Mikado Baptist Church in Macon, Georgia. In addition to his full time responsibilities at the church, James is also a published composer and arranger.