Creatively enhancing your worship service with these keyboard tricks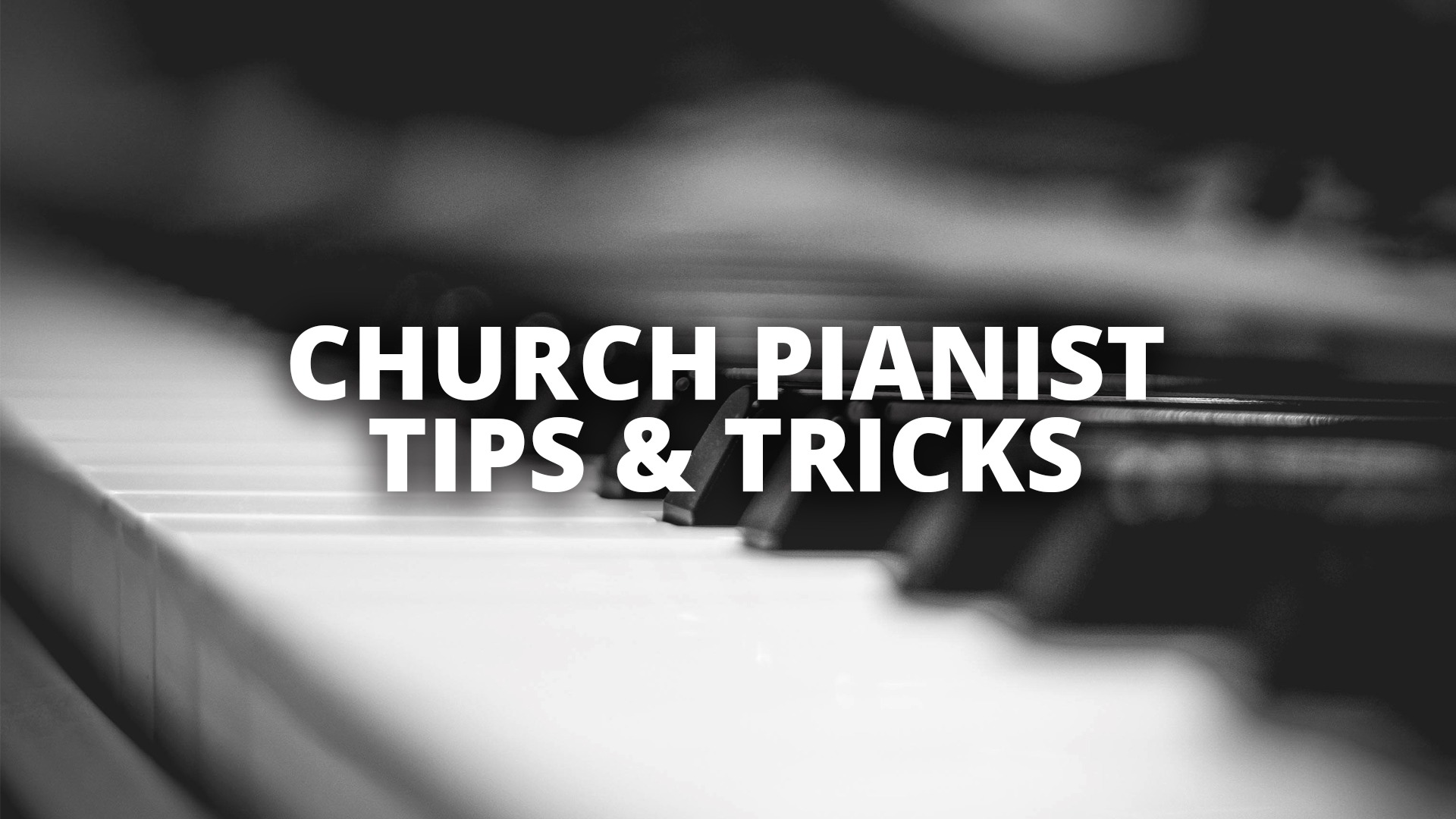 As a church pianist, I think it's helpful from time to time to focus on your artistry. I know the church pianist serves a purpose, and it's important for us to consider our role as servants in the church. (I do believe people are called to serve, and all Christians are "wired" with ways in which they serve the church. There is great value to servant-hood, and it's a broad Scriptural principle.) But to maintain merely a utilitarian view of our position is to miss out on opportunities to be creative and artistic.
A couple of preliminary thoughts. First, make sure your leadership is on board with your ideas. This also means you need to clearly and precisely communicate your ideas. Don't just do some of these "tricks" without informing anyone; that would not be wise. Further, know that change is sometimes difficult to implement, and can often be met with resistance. This is not a blog about change in the church, but I'm sure there could be entire blogs devoted to the subject. Just use your wisdom, and the combined wisdom of your peers, team, and leadership. In most of the examples below, I would recommend that you showcase or demonstrate what you have in mind–in detail–so that everyone is on the same page.
Change up the prelude.
Maybe you just have a CD play; spice it up with live musicians. Maybe you just play a bunch of hymns in the hymnal; change it up with some modern songs, or a variety. Maybe your church likes a lively prelude as people enter; consider throwing in one meditative song, perhaps in the middle, that might help people to reflect and pray. Add instrumentalists. Have an acoustic ensemble. Incorporate a student ensemble. Do something out of the ordinary that says you're being intentional about all aspects of your corporate worship.
Add transitions between songs.
Tying your songs together with seamless musical transitions helps create momentum and a sense of direction. Including the lyrics on the screens or in the bulletins best facilitates this, but it can also be creatively achieved by using a hymnal. Some modern hymnals contain a few ready-made medleys available for use. Even if you have to spend time writing out your transitions, it will be well worth your time.
Provide background music for segues and prayers.
Sometimes, dead space is appropriate. But sometimes it's helpful to include music to help transition, or to provide an atmosphere of thoughtfulness or reverence. Of course, we don't "create" worship. But in the same way that a full orchestra aids in worship, or an organ or a guitar aids in worship, so can our keyboard artistry. Use simple, whole note chords and progressions. Don't have distracting melodies, that might actually compete with the speaker or worship going on.
Introduce a poignant instrumental solo or ensemble.
At our church, we normally have an instrumental during our offering. It's just been our tradition that has worked well, and it certainly gives a lot of our keyboardists and instrumentalists ample opportunity to serve. Perhaps you do too. But what if your instrumental was placed strategically at a location that really made people think. You could include some of the lyrics on the screens or in the bulletin. Especially if it's thoughtful, and especially if it works well with the progression of the song portion of your worship service, this could be very effective.
Provide thoughtful invitation or response music.
Yes, our church still has an altar call. And if your church still utilizes a church pianist, there's probably a good chance that you have one, too. Let's not do a raise of hands, but many of us have sat through a boring, repetitive invitational played while the pastor prays, or calls the congregation to some sort of response. Why not play quiet, contemplative, and simple chords under the final invitation. An invitation hymn could be alluded to, but not outright played. And I've found playing at a much slower pace significantly helps the time to be more thoughtful and reflective.
Your service in the local church as a keyboard artist should provide you with many ways to explore creativity and imagination. With alignment and backing from your church's leadership, you possess some powerful tools that enable you to provide variety and creativity in your church's expression of worship. Ultimately, our goal is to exalt the greatness of our God (Psalm 145:3). In all you do–no matter how creatively or imaginatively–may that remain your top priority.