How to be a great choir accompanist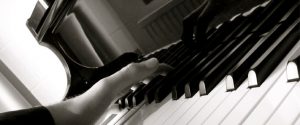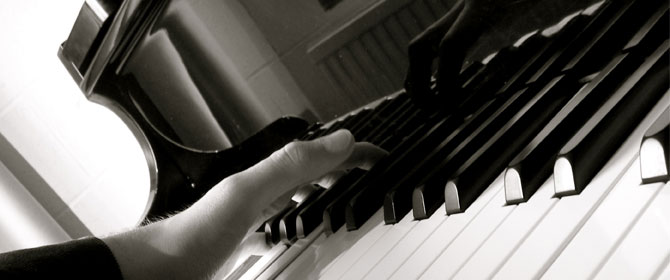 Great choirs have great accompanists. The extent of a choir's success, to a large degree, is dependent upon it's accompanist. The choir accompanist plays a vital role in the overall choral ensemble.
As a musician, there's always room for growth and development. There are some excellent resources out there for church choir accompanists. (An excellent recommendation is Choral Questions and Answers, Vol. 5: Accompanying [Pavane Publishing]. You can check it out here.) I know of very accomplished (and professional) musicians who continue attending private music lessons to further their musical development. Not a bad idea.
There are basics to choral accompanying that are essential. The accompanist is part of the leadership team and, as a result, must remember that greater expectations exist for leaders. Concepts such as arriving on time, dependability, and being prepared for the rehearsal, are critical. Further, a right attitude and team spirit are vital to the success of the music ministry. (This can be especially difficult in situations where an accompanist may feel they have more training or are a better musician than the director.) Finally, a good church accompanist exemplifies godly character and is a role model to young Christians.
Then there are important musical qualifications. If, as an accompanist, you struggle with site-reading or playing challenging sections in a song, be sure to obtain the music in advance for adequate preparation. You should be able to play the accompaniment in addition to the vocal parts at various speeds. Depending on your situation, improvisation may or may not be appropriate. The important thing to remember when improvising, though, is that you follow the chord structures found in the written music, as the voices and other instrumentation are following these chord progressions. (If, when you improvise, you find yourself unable to stick with the harmonies written, you will be a frustration to many of the musicians and the director. You'd be better off to stay with the accompaniment as written.)
If you're looking to take your accompanying skills to the next level, I'd like you to consider a couple of things. You can develop and master these to become a much sought-after choir accompanist.
Flexibility
Working together with another musician (the director) will probably require great flexibility on your part. The director may have an entirely different interpretation of a song than you. Be willing to publicly embrace all suggestions and ideas, and save your opposing opinions for private appeals. Regardless, be willing to follow and support the direction of the leader.
Anticipation
During rehearsal, an accompanist—if not careful—can actually slow down the choral learning process. Over time you will have the opportunity to study your director and how they operate a rehearsal. You will be able to sense when he wants all vocals parts played consecutively. When he says, "let's rehearse the tenor section here," you will be able to know to immediately play the tenor's starting pitch. Though genuine mind-reading will never truly be achieved (wouldn't that be nice!), you can develop your anticipation of the process. Anticipation requires attentiveness to details, a clear knowledge of the director's approach, and an alertness to all instructions.
I'd like some feedback, if you would. As an accompanist, what things have allowed you to excel in your field? As a director, what else would you recommend to any accompanists that might potentially read this article?
James Koerts serves as the worship pastor of Mikado Baptist Church in Macon, Georgia. In addition to his full time responsibilities at the church, James is also a published composer and arranger.