Keyboard artistry that enhances the worship service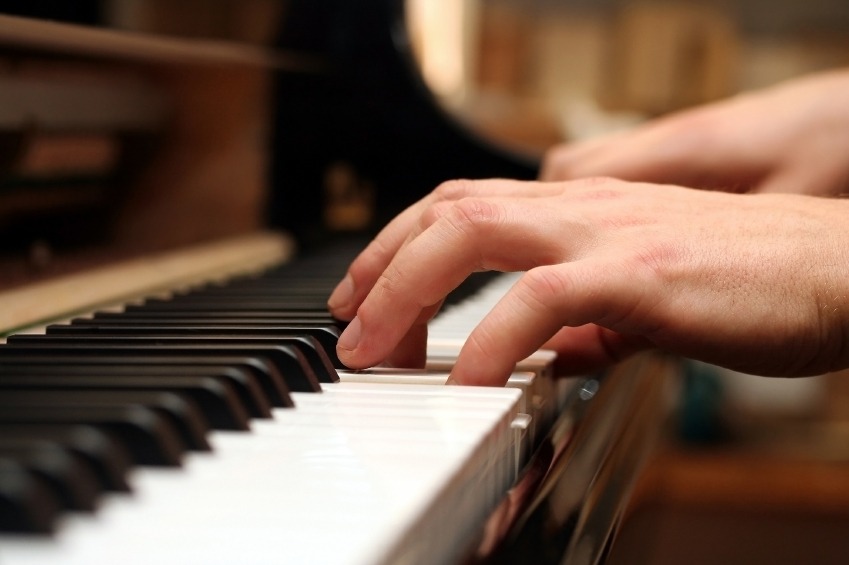 More and more churches are finding creative ways to use music in their worship services.
My background is in a more traditional evangelical-type service. At the beginning of a worship service, the song leader would step up to the pulpit, welcome the people, and ask everyone to turn to hymn number 341, "Such and Such Gospel Song." We'd sing three stanzas (omitting the third, of course), and then the music would stop. Unless there were several hundred announcements to give, he would then ask us to turn to hymn number 299, "Other Gospel Song," and we'd sing three stanzas of that one.
I'm not really mocking the traditional way. In fact, I have been a part of that style of service for years and years, and was even involved in planning and implementing that type of service in the past.
But many churches have found a better way, and if often involves the church pianist.
Here are ways in which churches are using keyboard artistry to enhance worship services:
1. Instead of starting and stopping between each songs (especially songs strung together, often called a "set"), church pianists are now called on to provide transitions between songs.
This often involves the ability to modulate, navigate between diverse meters, and change moods as appropriate. Some church pianists are able to improvise and have no trouble with this. Others will need to develop this skill, and until they do, can write out their transitions or have someone write them out for them.
Transitions can be as short as one measure (especially when the keys and meters of both songs are the same), or may take two to four measures. (Usually, the shorter the better.) Having the ability to "vamp" (continuously play a one- or two-chord pattern) allows the song director to share a few words of testimony or "set up" the next song. Transitions will need to be longer if the congregation is using a hymnal; using screens (which allow you to switch between lyric slides quickly) allow for shorter musical transitions.
2. Instead of silence during pastoral prayer or special moments of reflection, church pianists are encouraged to provide soft "mood" music to set (or really, continue) the spirit of the service.
Providing these special musical touches throughout the service can add a dynamic element to your worship experience. Writers of musicals and cantatas have long understood this. It's not a manipulative move to fabricate or drum up emotionalism. Rather, it's an opportunity to set and continue the tone of the service, much like the goal of the instrumental prelude.
Places in a service that a church pianist might do this include pastoral prayers, the closing prayer and/or invitation time, baby dedications and baptisms. Music is usually slow and simple (and beautiful), and always played softly so that the person speaking can always be heard.
As a church pianist, if you are interested in using these methods, it often will involve a conversation (or series of conversations) with your leadership. Some leaders are uncomfortable with this and might find it a distraction. But if they are looking for ways to add an additional dimension to the service, I'm sure this will be a welcomed addition.
What are some other ways you can use your keyboard artistry to enhance a worship service? I'd love to hear your thoughts. Leave a comment below.
James Koerts serves as the worship pastor of Mikado Baptist Church in Macon, Georgia. In addition to his full time responsibilities at the church, James is also a published composer and arranger.