Unrehearsed Moments in Worship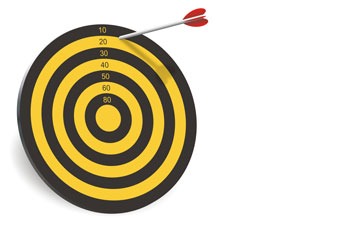 One of the privileges of serving in my church is the opportunity to plan, develop and implement programs, services and events for our church body. I am so blessed to be able to serve with a dynamic ministry team, a group of men who continually challenge me to take my ministry to the next level.
When planning worship services, we often say that we are flexible and willing to change and allow for the leading of the Holy Spirit. Our desire is to include any last minute "inspiration," especially if we can "pull it off."
That being said, we balance that mentality with an approach that involves a high level of planning and preparation. While our intention is to allow for God to move in our midst, we are aware of the importance of doing our part to make sure services run smoothly and efficiently.
And that's what makes this story so funny.
We had a guest musical group ministering at our church for an evening service, and their program made up the majority of the service. The only thing I was responsible for was leading an opening hymn, and playing the piano for the offertory. Since I didn't want to stay on the platform during their performance, I decided to sit with the congregation. My wife and I often sit on the "nursery side" of the auditorium (just in case we are paged to go to the nursery), which is the opposite side of where the piano is.
When it was time for the offering, my pastor asked the ushers to come down the isle. As they did, he began his prayer for the offering. That was my chance to walk from my location in the congregation to the piano. I brought my music with me. The only problem was that our pastor finished his prayer long before I reached the piano. In fact, I hadn't even gotten on the platform.
This was an obvious anomaly, as our musicians are usually in place by the time they are supposed to begin. Realizing that I had more than half of my trip left to travel, I began to walk quickly (and I began to hear a few church members start to snicker). The quick walk eventually turned into a run (in which the snickers turned into laughter). Almost exasperated (and energized by the reaction of the congregation), I plunked my music on the piano and sighed as if to say, "I made it!" By this point, the entire congregation (it seemed) was laughing. It was obvious what I was trying to do, and I just wasn't successful in doing it. So much for smoothness and efficiency.
So how do you handle unrehearsed moments in worship? Here are a few ideas:
Don't Panic
Okay. You made a mistake. Or an accident happened. It's okay. Take a step back, and think about how to regroup. Seek to become better at working well under pressure.
Enjoy the Moment
It's okay. (Did I say that already?) Displaying good humor is a great way to identify with folks. You are merely exhibiting your humanity. You're only human! Just like everyone else.
Enough's Enough
Be sure not to overdo it. You don't want it to turn into a comedy show. Too many deviations from your plans will be a distraction.
If you're leading a worship service, remember that distractions, accidents, and fumbles can be used of God to work in someones life. I think we should try to avoid them at all costs, but it might be your godly response that could be just the gentle reminder that someone needs to help them respond properly to someone else in a similar situation.
So what about you? Ever have an "unrehearsed moment" in your worship experience? How did you handle it?