What the hymnals vs. screens debate says about us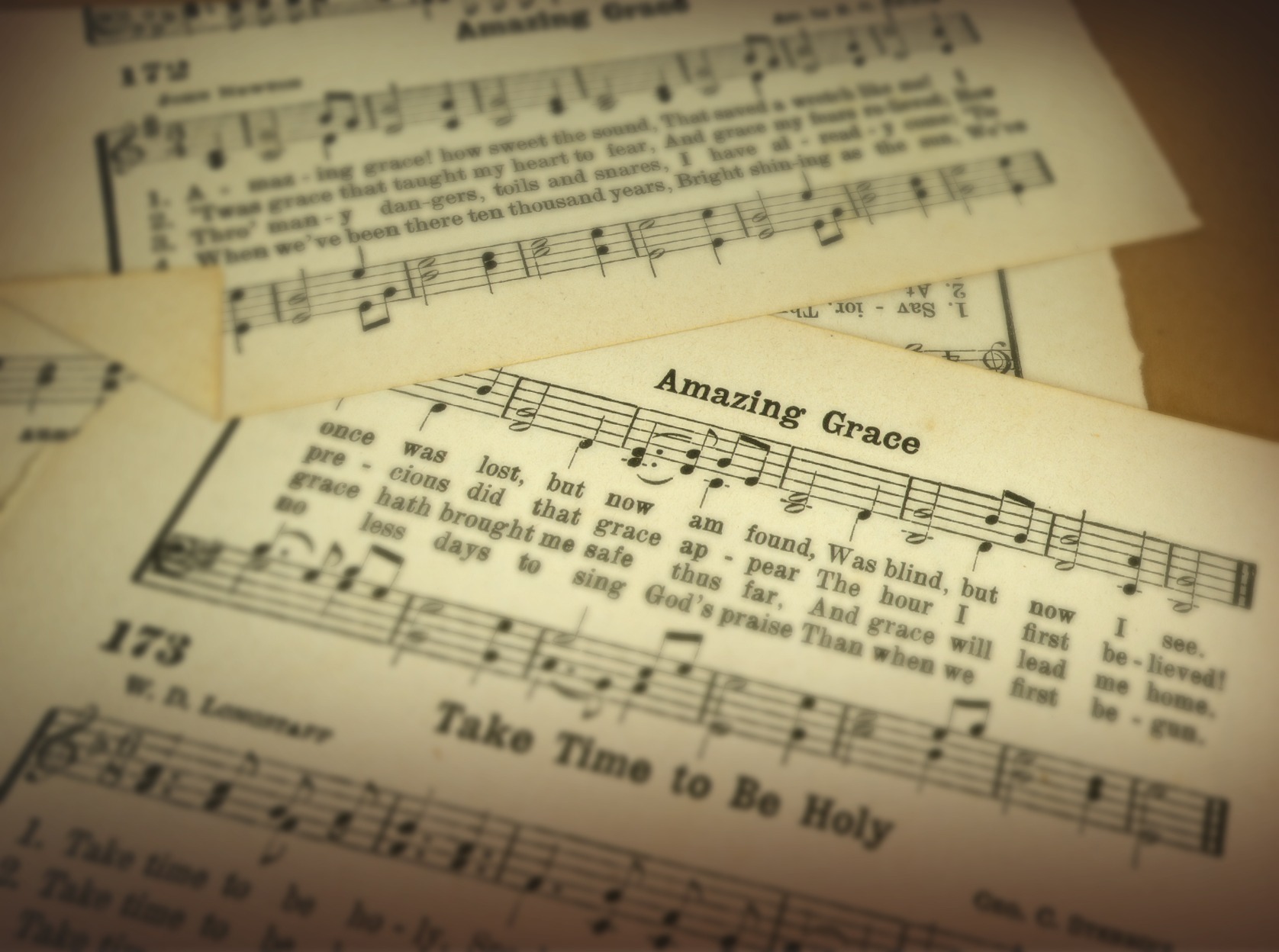 Last week there was a flurry of activity on the internet over this popular article that gave reasons for using hymnals, as opposed to screens, in worship. I shared the article on my Facebook page with the following comment:
I'm not sure I agree with much of this article. It's amazing how passionate people can be about their preferences.
The second part of my comment was primarily aimed at the comments section of the blog post. I felt the author was well reasoned and balanced in his approach, though I disagreed with most of his points.
If you wonder where I stand on the hymnals vs. screens debate, I mostly take a middle of the road position. I have nothing against hymnals (I have some dear friends in the hymnal production industry). In fact,  I collect hymnals, use them for reference and inspiration, and absolutely love hymnody and hymn histories. I, too, see the advantages of screens, and though they are often paired with lack of music education, dumbing down (or even loss) of corporate worship, and the use of only modern songs that nobody knows, I simply don't see it that way. In my experience, screens have actually aided and strengthened congregational singing. So if a church gets to make the choice, hymnals and screens are both very good options. (And I even wrote a somewhat hotly debated article in favor of screens.)
As someone pointed out on my Facebook page, screens and hymn books are both merely technology. They are both simply tools. To quote, the goal is "to use what you can to aid the congregation in worship…. Don't worship the aids."
That's a good point that many of us need to remember.
I'd like to share some interesting figures. Typically, when I share a link to an article on my Facebook page (not my personal page), I normally have a reach of around 1,000 people. As I understand it, the "reach" is the number of people who would have had that link displayed in their news feed. (This is controlled and regulated by Facebook, not me.) People may have ignored it or skipped over it, but they at least saw it. (I have over 3,200 "likes" on my page.) When I shared last week's article in favor of hymnals, it was no surprise that the reach was far greater—to the tune of over 10,500.
Here are some general observations that I think the hymnals vs. screens debate says about us:
1. There is still a high level of interest in this topic.
That actually blows my mind. I personally worked through the issue over ten years ago, but in many places, church going people are still thinking the issue through.
2. People have an invested interest in their worship.
This should please those of us in church music leadership. The fact that so many people are going to read these topics, and even chime in, is really a good thing. This should prompt us to be thoughtful, biblical, intentional and expedient in our corporate worship decisions.
3. Some people have drawn some incorrect conclusions regarding the debate.
If you think a church that uses screens doesn't sing the old hymns, you may be wrong. If you think that one of the primary purposes of a hymnal in corporate worship is music education, then you may be wrong.
Who says singing in unison is bad or inferior? Who says staying with a hymnal is limiting? Some of the most frequently used arguments for either side tend to be some of the most fallacious arguments.
4. Some people have become overly passionate about the wrong thing.
People are very opinionated about this topic. I mean very opinionated. Though there have been some, I've seen very little middle-of-the-road opinions about it. People are either strongly for it or strongly against it.
Some of you need to take a step back. Just because you have your likes and dislikes doesn't mean you need to destroy someone else's opinions or feelings on the matter. Some people think that the louder they are the more accurate their position is. Do they really think that that sort of behavior changes anyone's opinion? No, it does not.
5. Some people take it a step further, and make agreement with their position a test of godliness.
In other words, "if you don't agree with me, you're in sin." Is the questions of hymnals vs. screens really a right vs. wrong issue? No, it is not. It is merely a preference issue.
If you flatter me (read the sarcasm there) by telling me I'm in sin because I use screens, that's going to shut down the whole conversation. That's rude, uncalled for, and frankly unintelligent. And I fear it's this type of rhetoric that has pushed many people away from Christ and the church.
In conclusion, I almost titled this article "Hymnals vs. Screens: What God Says." My first sentence was going to be: "Nothing." And that's the truth. God doesn't say anything on the matter. I'm certain it would be wise to follow God's lead, and not make a big deal out of something that the scriptures don't make a big deal about.
What am I missing here? What does the hymnals vs. screens debate say about us? (Fair warning: I will be leery to press "approve" if your comment is a rant about why hymnals are better, or why screens are better.)