Easter 2012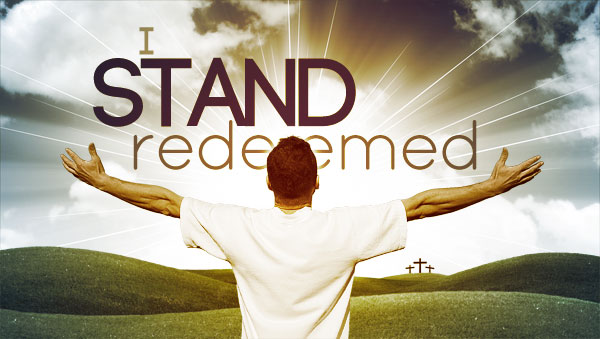 I'm excited about this year's Easter program. But then, I get excited at just about everything we do at our church!
This program, entitled "I Stand Redeemed," is an adaptation of a musical (Brentwood) called "Then Came the Morning." The program is a collection of songs and narration, with an optional drama available for free download on their site. It is the powerful drama which was the compelling factor in deciding to choose this program. This is the second year we are doing this Easter production (more about that later), so not only were we familiar with it, but we were able to adapt it to fit our theme.
Here is the list of songs our choir, ensembles, soloists and orchestra will be using to weave the message of redemption together with the drama. (I've included links for the songs that we are adding to the program this year.)
Redeemed! I needed an upbeat song to open the program that would help establish our theme. What better song than "Redeemed, How I Love to Proclaim It"? I thought I found an arrangement of it, but it was out of print, and the publisher dragged their feet in providing me permission to reproduce the song. So I wrote my own arrangement.
He Comes to Us with Love. I love the message of this song which clearly acknowledges that we come to Jesus with nothing, and yet He offers us everything.
He Touched Me. Over the years, I have learned that this song of personal testimony is loved by many. This solo feature arrangement with choir backup is a highlight of the program at our church.
The Breaking of the Bread. This song reflects the Last Supper, and reminds us of the significance of the bread and wine. This song works well for an ensemble or small group.
The Debt. This powerful song–perhaps my favorite in the program–is a bold identification with the sufferings of Christ on the cross, and a stark reminder that what He did on the cross resulted in the payment of the penalty of my sins.
Lamb of God. A new addition to our program this year, this song is an offering of gratitude for the sacrifice of the perfect "Lamb," Jesus Christ.
Then Came the Morning. Easter is all about the resurrection, so this song is where things get exciting. This powerful anthem is a narrative of the events that took place at the resurrection.
Stronger. Another new addition, this song of adoration emphasizes the reality that Christ is able to defeat sin and the grave.
I Stand Redeemed. Our program culminates with this powerful anthem that seeks to answer the question, What does the resurrection of Christ mean to me? As born-again believers (people who have put their faith in Jesus Christ alone for salvation), it means (among many wonderful things) that one day we will stand before God as His redeemed, and it means that, in His eyes, regardless of my faults and failures, I stand righteous before Him today.
Our goal? Simply put, we believe this program will be a tremendous blessing to believers, and an effective outreach to our community for the gospel.
What is your church doing this year?
James Koerts serves as the worship pastor of Mikado Baptist Church in Macon, Georgia. In addition to his full time responsibilities at the church, James is also a published composer and arranger.