Christmas cantata: Promised One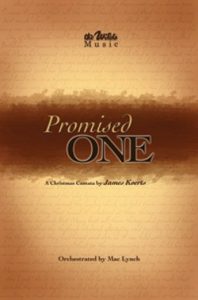 I'm very pleased to announce a new Christmas cantata called Promised One. This program, produced by The Wilds, is a compelling and heartfelt story of two young boys, a shepherd's son and an inn-keeper's son, and the ways in which their families respond to the news of the birth of Christ. This program is a mix of old and new Christmas music, with original lyrics by Jonathan Cook. It is beautifully orchestrated by Mac Lynch.
This is another program that was "birthed in the trenches" of our local church ministry. We assembled a creative team that developed a unique storyline, and new music that would be a blessing to the church.
James Koerts serves as the worship pastor of Mikado Baptist Church in Macon, Georgia. In addition to his full time responsibilities at the church, James is also a published composer and arranger.