New Choir Music
I realized I haven't shared some of my recent choral music, so this post will serve to make you aware of some new and fairly new choir anthems released within the last few years. Click on the pictures to access more info such as demos, preview pages, and purchase information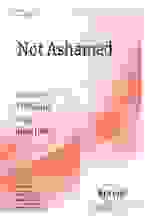 Not Ashamed
Publisher description: James Koerts's rhythmic arrangement of Patricia Mock's uplifting Gospel song expresses gratitude for Christ's sacrifice on Calvary and underscores the message: "I'm not ashamed to sing out His story!" Add the optional rhythm to amplify your worship experience.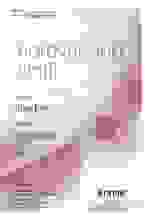 Forever and Until
Publisher description: This anthem of dedication beautifully expresses the believer's desire to respond to God's call until Christ returns. "We are here and we are Yours, lead us in Your way. May we be Your messengers tomorrow and today."
Come Behold the Wondrous Mystery
Publisher description: Here is a choral version of a winsome, original sacred song. The style is almost like a folk hymn and this makes it useful for any style worship. Far more than a Christmas card of pretty images, this text drives to the heart of Christ's redemptive journey. From incarnation to resurrection, this epic ballad crescendos with purpose, giving the listener a deeply moving testimony of God's grace. Compelling!
Refiner's Fire
Publisher description: This prayerful ballad by worship leader Brian Doerksen has been given a light contemporary treatment by James Koerts. Easily prepared, here's a great choice for any time of year, and especially meaningful as a song of dedication or commitment.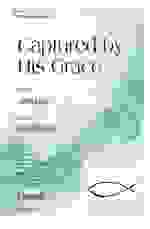 Captured by His Grace
Publisher description: This warm, contemporary ballad contrasts the life of a believer before and after experiencing the saving grace of Christ. Sensitive lyrics, a memorable melody, and inclusion of the well-known chorus of "Grace Greater Than Our Sin" will make this selection an instant favorite with choirs and congregations alike.
Wonderful, Merciful Savior
Publisher description: A worship song from the contemporary Christian group Selah has been sensitively adapted for choirs in this very usable octavo. Slowly lilting like a folk song in a pleasing 6/8 meter, this song conveys the redemptive story by presenting a portrait of a loving Father and a perfect Lamb. The chorus is a personal address of thanksgiving that is a deep prayer of faith. Score and Parts (gtr, perc, vn, vc) available on CD-ROM and as a digital download.
I Will Sing
Publisher description: Like a Celtic folk dance, this contemporary composition lilts from the page and into the heart. Immediately engaging, this melody connects with the words, beautifully presenting a praise-worthy testament of worship. Accessible vocal writing sounds great with smaller ensembles, while bigger groups will enjoy performing this festive number with the optional Celtic consort orchestration. Score and Parts (ac gtr, mndln, b, dm, pnywhst/fl, fdl/vn) available as a digital download.