Wondrous Christmas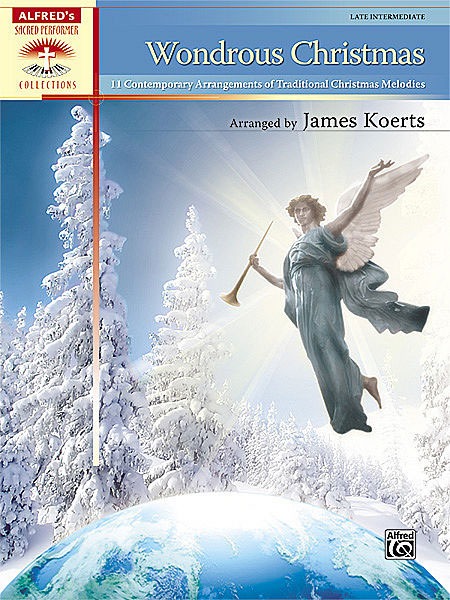 11 Contemporary Arrangements of Traditional Christmas Melodies
Wondrous Christmas is my first piano collection, published in 2010 by Alfred Publishing. This book is a compilation of sacred and popular Christmas songs that are suitable for various settings, including Christmas worship services and holiday concerts.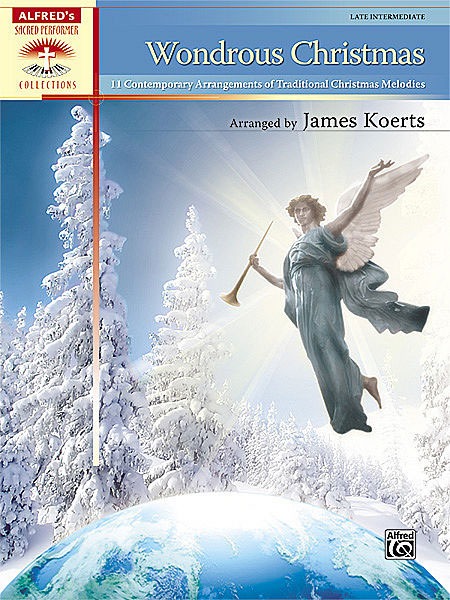 Publisher's description: Drawing on his extensive background as a church pianist, arranger James Koerts has created very pianistic renditions of traditional Christmas melodies. His inspiring contemporary arrangements, which blend syncopated rhythms and unexpected key changes, are perfect for December worship services or other Christmas gatherings. Titles: Angels We Have Heard on High * Away in a Manger * Good Christian Men, Rejoice * Hark! The Herald Angels Sing * Have Yourself a Merry Little Christmas * The Holly and the Ivy * Joy to the World * O Come, All Ye Faithful * O Holy Night with Silent Night * O Little Town of Bethlehem * We Wish You a Merry Christmas.
Set in an intermediate level, you'll have fun playing these arrangements!
James Koerts serves as the worship pastor of Mikado Baptist Church in Macon, Georgia. In addition to his full time responsibilities at the church, James is also a published composer and arranger.