Tagged In: church pianist
standard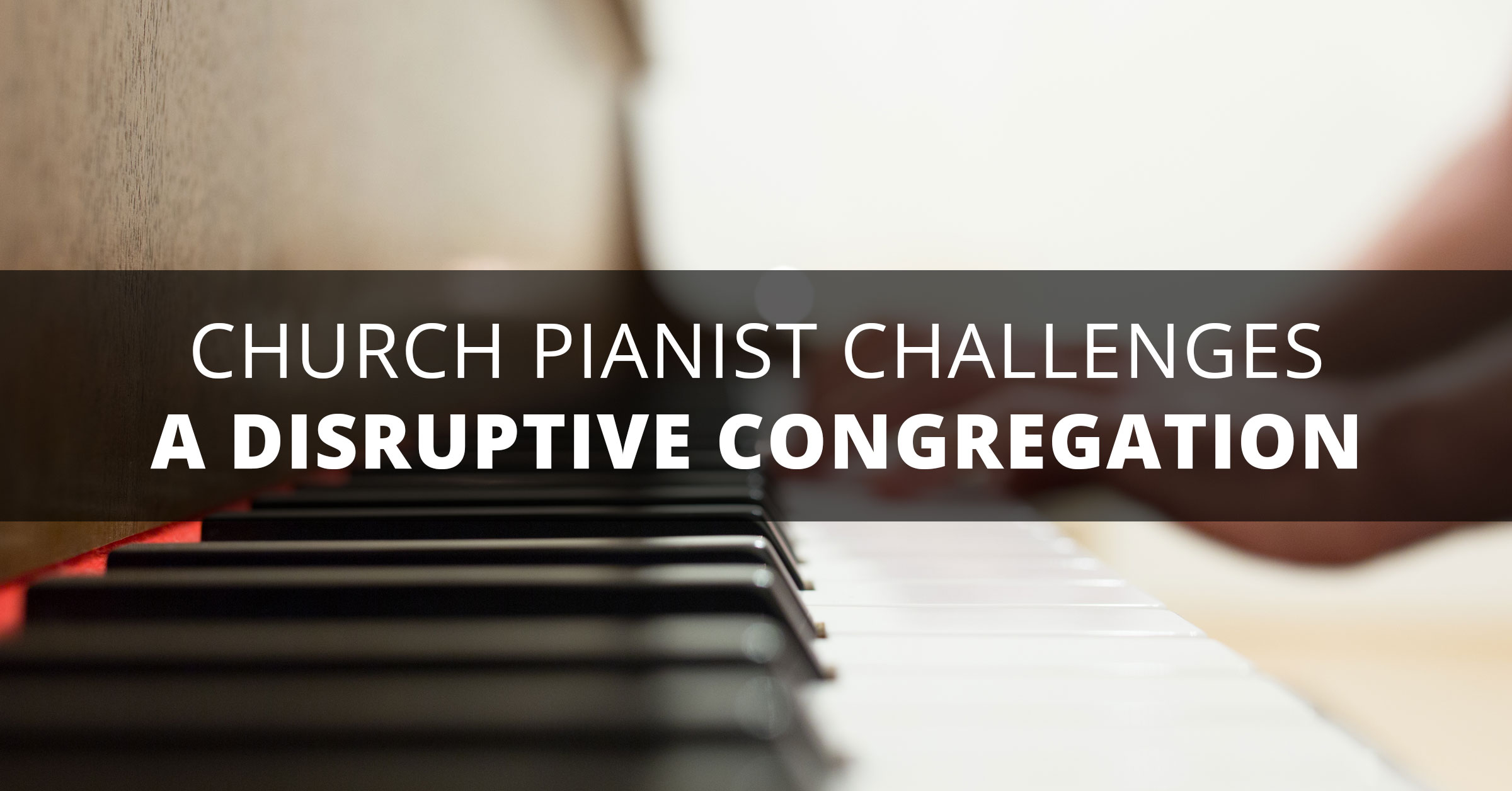 This is the first in a series of articles I will be writing about challenges facing church pianists today. It grows out of this article, which seemed to hit a nerve.
Church pianists are valuable resources to the church. Just ask someone who attends a church without a pianist, and they'll tell you how important they are!
When a pianist prepares an instrumental solo, what's involved? Many things. Initially, there is the time investment to peruse and discover new and appropriate repertoire. Then there is a financial investment made to obtain this music. Finally, there is the mental and time investment for preparation, which may include many hours of rehearsal. Add to that the stresses of performance, like perhaps dealing with the quarks of a less-than-ideal instrument, awkward or difficult page turns, air handlers blowing your music everywhere, or coping with stage fright and performance anxiety.
All of this, so that the congregation can take part in a special aspect of worship through music. Scripture is replete with God's desire for instrumental music (2 Chronicles 29:25-28; Psalm 150; Revelation 5:8, 14:2-3, 15:2-3). Psalm 33:3 seems to have a directive specifically for instrumentalists: play skilfully and loudly. The passage seems to emphasize a need for precision and confidence. When this is achieved, an opportunity for worship (minus the distractions) exists for those who listen.
I also think you can make a case that, when instrumental music is not accompanying singing, it ought to be used to remind us of songs the congregation already knows, so that the truths of those songs can be non-verbally communicated (reminded) through the music. Not everyone sees it this way, and there is certainly room for varying viewpoints. Bottom line: the music serves a purpose.
If a congregation is unengaged, uninterested, or otherwise distracted, it will deflate any purpose of the instrumental worship. Ultimately, a church pianist is not responsible for the behavior of a congregant, any more than a senior pastor is responsible for bad behavior during his sermon. It's important for pianists to remember this. We should be very thankful for pianists who dutifully perform their responsibilities, regardless of the attention level, response, or outcome. They have the right perspective. They are ultimately playing for the Lord, and they are grateful for the handful of people who "get it," and find encouragement and worship opportunities through their keyboard artistry.
A congregation that is disruptive during an instrumental offertory simply doesn't understand the opportunity for worship they are carelessly discarding. A church pianist would be wise to work with the leadership of the church (the pastor, the worship pastor, the song leader, etc.) to identify the problem, and seek appropriate resolution. Perhaps a song leader merely needs to occasionally remind the congregation that the offertory is not filler, but rather an important part of service. If there are "main offenders," they need to be gently and personally approached, and dialog should take place to find a solution.
What else can be done to emphasize the spiritual ministry of the instrumental? Make lyrics available to the congregation, whether on overhead projected screens, or in the bulletin. Even if lyrics to the entire song aren't practical, include just the refrain, or a main thought from the text. In addition to helping emphasize the meaning of the music, this might just help with quieting people down.
Pianists should also evaluate their playing. Listen to recordings of your performances. Ask some questions to help when evaluating. Is this arrangement interesting? Is it unnecessarily lengthy? Am I playing with expression and dynamics (or am I just pounding)? What can I do differently to build more engagement into the mix? Would I enjoy listening to someone else play this?
In my experience, the prelude and postlude serve as background music, and talking by an entering or exiting congregation is expected. I plan accordingly. But for offertories, we still regularly feature the instrumental solo, and our congregation knows this is an opportunity to worship God through their joyful giving in the offering plate, and through thoughtful meditation of the Scriptural truths presented through the message of the song being played. It is our prayer that we will point people to Christ through our ministry.
---
standard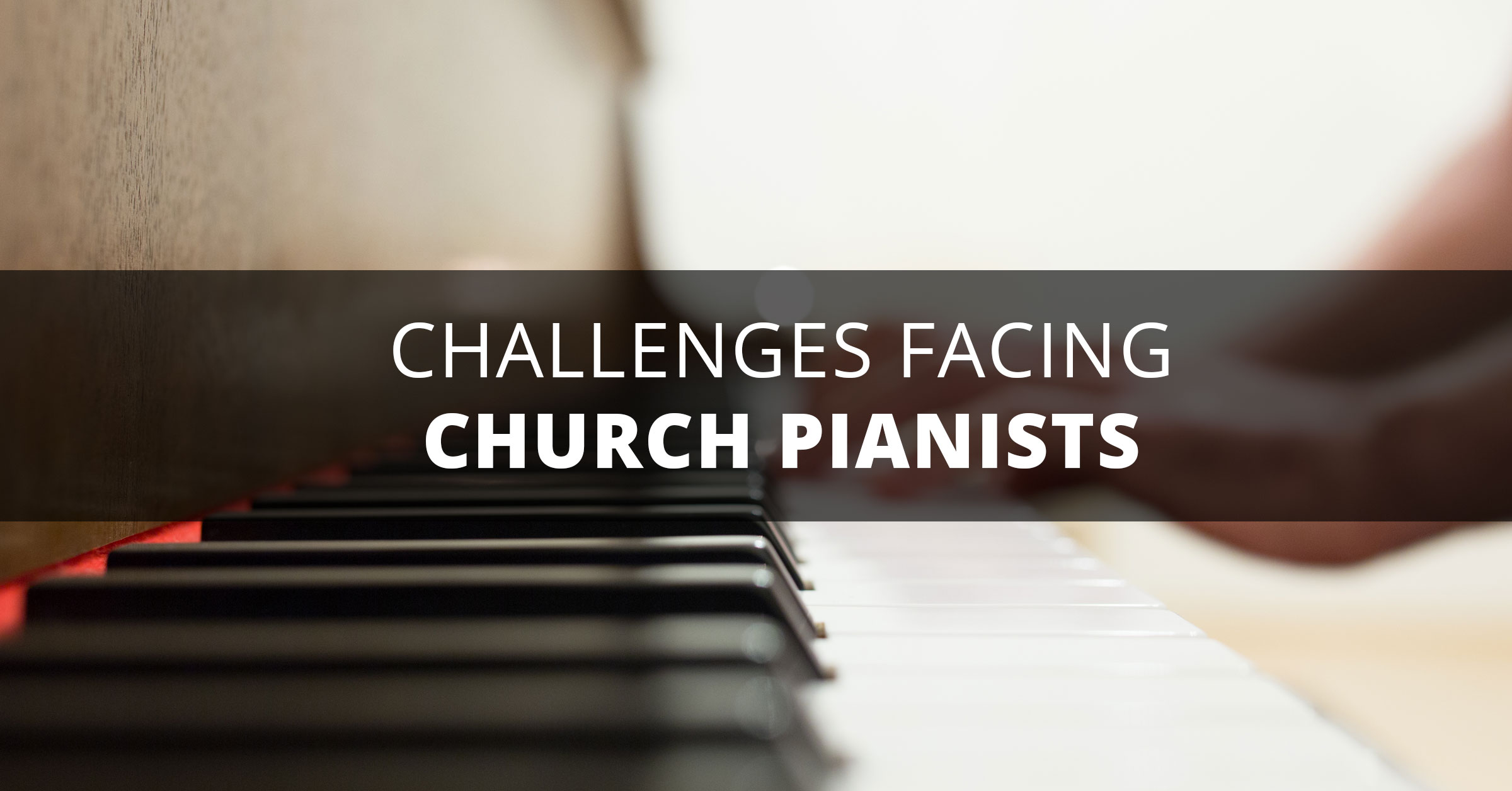 Church pianists are amazing people! They solve problems you didn't even know you had. (Such a great t-shirt line!)
I recently posed this question on my Facebook page: "What challenges do you face as a church pianist?" There were many responses. It was surprising. You can view the post here for yourself.
I decided to break down the responses into common categories, and include them here. I will post the challenge, and then include some personal observations. Here goes:
People talking during the instrumental offertory. So, apparently this doesn't just happen at my church! 🙂 The prevailing consensus is that it really comes across as rude, especially to the performer (effort, time investment, etc.), and to the purpose of the offertory (to minister through the message of the song).
Phasing church pianists out. Many churches are transitioning from traditional music to contemporary music, from the traditional choir and orchestra, to a few featured voices and a band. As a result, the trend seems to be putting church pianists out of a job, or at least out of a job as they knew it. Some fortunate church pianists will adapt, although not always happily. Others will be out of a job. It certainly doesn't feel good to have a ministry that is no longer needed.
Finding music that works. While some have difficulty finding more challenging music (publishers seem to be publishing more intermediate level music, no doubt because it probably sells better), others have trouble finding music that isn't too difficult for them. I'm pretty sure this is a challenge that faces all musicians, and each musician has their own method for finding the music that works for them.
Finding music that works for the musicians they serve with. Many church pianists are involved in the planning and preparing of church music for vocalists and other instrumentalists. It can be challenging finding music for your musicians, especially if they are not all studio musicians. 🙂 Less experienced musicians will need easier music, or music that is simplified. It sure would be nice to have a go-to resource that would provide such music, or at least point people in the right direction.
Training future church pianists. This is such an important endeavor, something that today's church should take a long and hard look at. There seems to be a distancing from education in the church. While the church's purpose is not primarily education, it is undeniable that the church should have a role in training future church musicians. Specifically, church pianists face the challenge of how to convey their artistry and years of experience to young learners. A further challenge is finding opportunity for these young learners to participate in worship, so that they have the chance to gain experience and grow as a church musician.
Lack of dedication from other church musicians they serve with. In my experience, church pianists are some of the most dedicated church musicians. I'm not just saying that because I am one. Really. It can be very discouraging when another scheduled musician chronically cancels at the last minute, or half the choir doesn't show up to rehearsal. Added to this challenge is the fact that most church pianists aren't in a position of authority to deal with this issue. In most cases, other than appealing to the church leadership (worship pastor, choir director, pastor, etc.), they very often have no recourse and must altogether keep silent on the matter.
Too much of their time monopolized. I can see this. If a church has only one pianist, my heart goes out to that pianist. No doubt they are asked to play for every service, for multiple elements in each service. All of this takes rehearsal, and often, much preparation is needed before rehearsal can even happen. This has got to be a big challenge for many church pianists today.
Maintaining their own spiritual heart, even when called upon to regularly perform. Some find it easy to maintain a heart of worship during a worship service in which they are significantly involved. But others are more naturally distracted by their craft and artistry. For the latter, the challenge is to maintain times of personal worship outside of the worship services, so that when they are called upon to "perform," their relationship with the Lord is where it should be. (Don't let that word "perform" throw you. The distraction doesn't come from trying to perform, but rather from the attention needed to stay focused and execute their craft well with excellence.)
Other challenges that were mentioned are trying to keep your music fresh and current sounding, tactfully helping weaker musicians without coming across as arrogant or being offensive, people trying to have full-on conversations during preludes or postludes, those pesky page turns in the wrong places, and of course, nerves! Humorously, someone said they have a shaky music stand, so they have a hard time reading the notes that are jiggling all around. 🙂
I'm convinced: being a church pianist is not for the weak of heart. There are genuinely difficult challenges for those in this field. I'd be interested in learning of other challenges you face as a church pianist. Even more importantly, I'd like to know how you overcame some of these challenges.
---
standard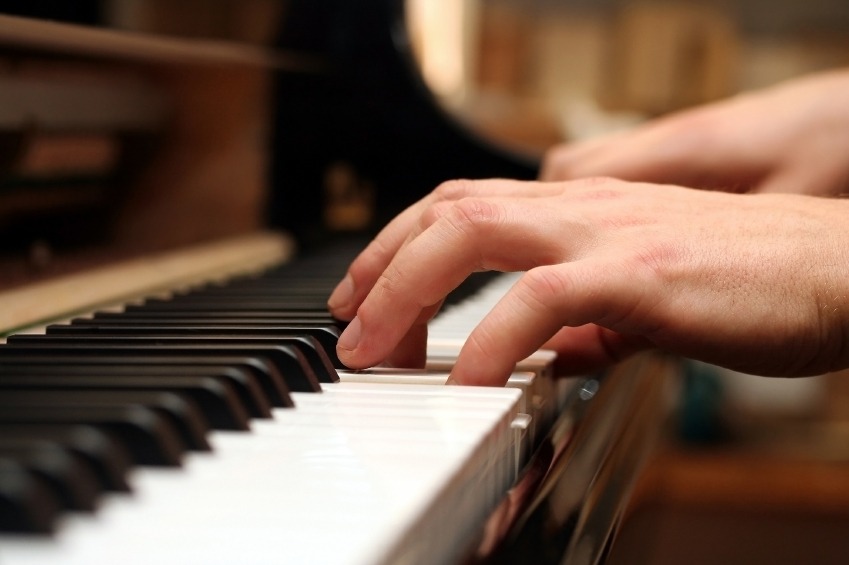 More and more churches are finding creative ways to use music in their worship services.
My background is in a more traditional evangelical-type service. At the beginning of a worship service, the song leader would step up to the pulpit, welcome the people, and ask everyone to turn to hymn number 341, "Such and Such Gospel Song." We'd sing three stanzas (omitting the third, of course), and then the music would stop. Unless there were several hundred announcements to give, he would then ask us to turn to hymn number 299, "Other Gospel Song," and we'd sing three stanzas of that one.
I'm not really mocking the traditional way. In fact, I have been a part of that style of service for years and years, and was even involved in planning and implementing that type of service in the past.
But many churches have found a better way, and if often involves the church pianist.
Here are ways in which churches are using keyboard artistry to enhance worship services:
1. Instead of starting and stopping between each songs (especially songs strung together, often called a "set"), church pianists are now called on to provide transitions between songs.
This often involves the ability to modulate, navigate between diverse meters, and change moods as appropriate. Some church pianists are able to improvise and have no trouble with this. Others will need to develop this skill, and until they do, can write out their transitions or have someone write them out for them.
Transitions can be as short as one measure (especially when the keys and meters of both songs are the same), or may take two to four measures. (Usually, the shorter the better.) Having the ability to "vamp" (continuously play a one- or two-chord pattern) allows the song director to share a few words of testimony or "set up" the next song. Transitions will need to be longer if the congregation is using a hymnal; using screens (which allow you to switch between lyric slides quickly) allow for shorter musical transitions.
2. Instead of silence during pastoral prayer or special moments of reflection, church pianists are encouraged to provide soft "mood" music to set (or really, continue) the spirit of the service.
Providing these special musical touches throughout the service can add a dynamic element to your worship experience. Writers of musicals and cantatas have long understood this. It's not a manipulative move to fabricate or drum up emotionalism. Rather, it's an opportunity to set and continue the tone of the service, much like the goal of the instrumental prelude.
Places in a service that a church pianist might do this include pastoral prayers, the closing prayer and/or invitation time, baby dedications and baptisms. Music is usually slow and simple (and beautiful), and always played softly so that the person speaking can always be heard.
As a church pianist, if you are interested in using these methods, it often will involve a conversation (or series of conversations) with your leadership. Some leaders are uncomfortable with this and might find it a distraction. But if they are looking for ways to add an additional dimension to the service, I'm sure this will be a welcomed addition.
What are some other ways you can use your keyboard artistry to enhance a worship service? I'd love to hear your thoughts. Leave a comment below.
---