About James Koerts
Thanks for visiting the site! With nearly 100,000 downloads to date, I'm thankful for the way this resource for church musicians has taken off. Thank you for your support.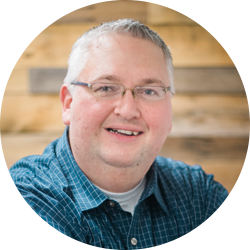 Overview
James Koerts was a prolific composer and arranger of choral and piano music. His music can be found in the catalogs of Alfred Music, Hal Leonard, Lorenz, and others. You can view his published works here.
James also self-published music on his own website. James' writing style has been characterized as "right down the middle," just the right level of difficulty to provide a feeling of accomplishment, but also simple enough to enable those ministering to be able to sing or play from their heart. James' desire was to minister with heartfelt music, and to help others do the same.
Background
James placed his faith in Jesus Christ at a young age and always had a strong desire to use his abilities in music for the church. Through the kindness of gifted mentors at various points throughout his life, James was able to gain experience by singing in the choir, playing for church services, and writing and arranging church music. He was fortunate to be involved in the music at his local church in upstate New York while growing up. At Bob Jones University in Greenville, SC, James was able to further grow his skills in hymn playing, choral composition and arranging, and orchestration. James enjoyed a twenty-year career in church music ministry, most recently as a worship pastor at a church in Macon, GA.
Personal
James' legacy lives on through his loving wife, Beth, and their four children (Michael, Katelyn, Daniel, and Jacob).