Savior, Like a Shepherd Lead Us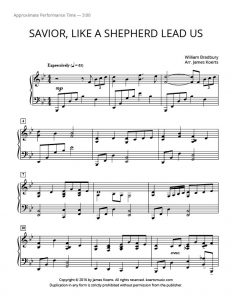 Here is another monthly piano club arrangement that can also be purchased here at the Koerts Music store.
Here's the video:
James Koerts serves as the worship pastor of Mikado Baptist Church in Macon, Georgia. In addition to his full time responsibilities at the church, James is also a published composer and arranger.