Altar Call – invitation piano collection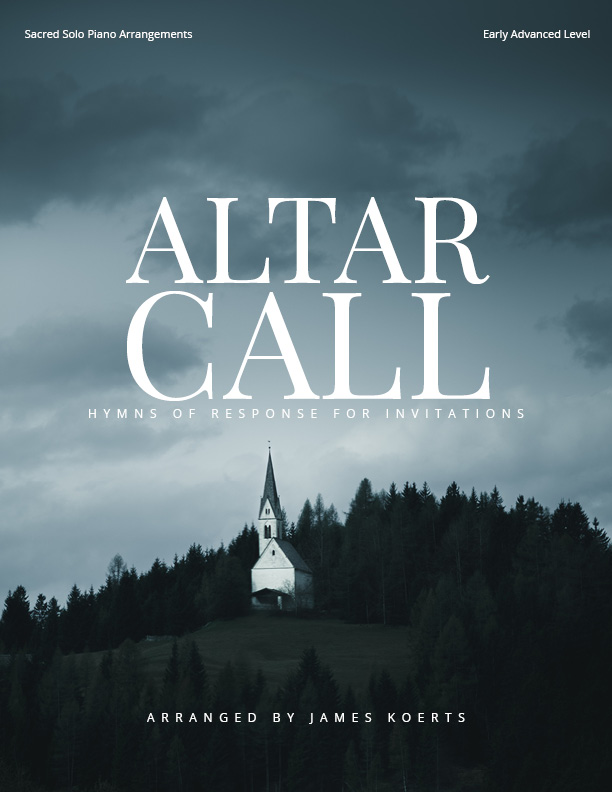 Altar Call is a large piano collection ideal for church pianists who play during invitations in evangelistic services. These gentle piano arrangements includes songs of response, dedication, and invitation.
Important note: This piano collection is a re-release of previously published material. All arrangements can be found elsewhere on this website from previous releases.
Titles include: Cleanse Me * Come, Ye Sinners, Poor and Needy * Follow Medley * God Is So Good * He Is Lord * He Leadeth Me * I Have Decided to Follow Jesus * I Need Thee Every Hour * I Surrender All * Jesus Paid It All * Just As I Am * Lead Me Medley * Lord, I'm Coming Home * Lord, I Want to Be a Christian * My Jesus, I Love Thee * Only Trust Him * Pass Me Not * Savior, Like a Shepherd Lead Us * Softly and Tenderly * Take My Life, and Let It Be * Trust and Obey * What a Friend We Have in Jesus * Whiter than Snow
Level: Late Intermediate – Early Advanced
Pages: 103
Delivery: Digital Download (PDF) delivered via email immediately after purchase