Good & Faithful Servant – funeral piano collection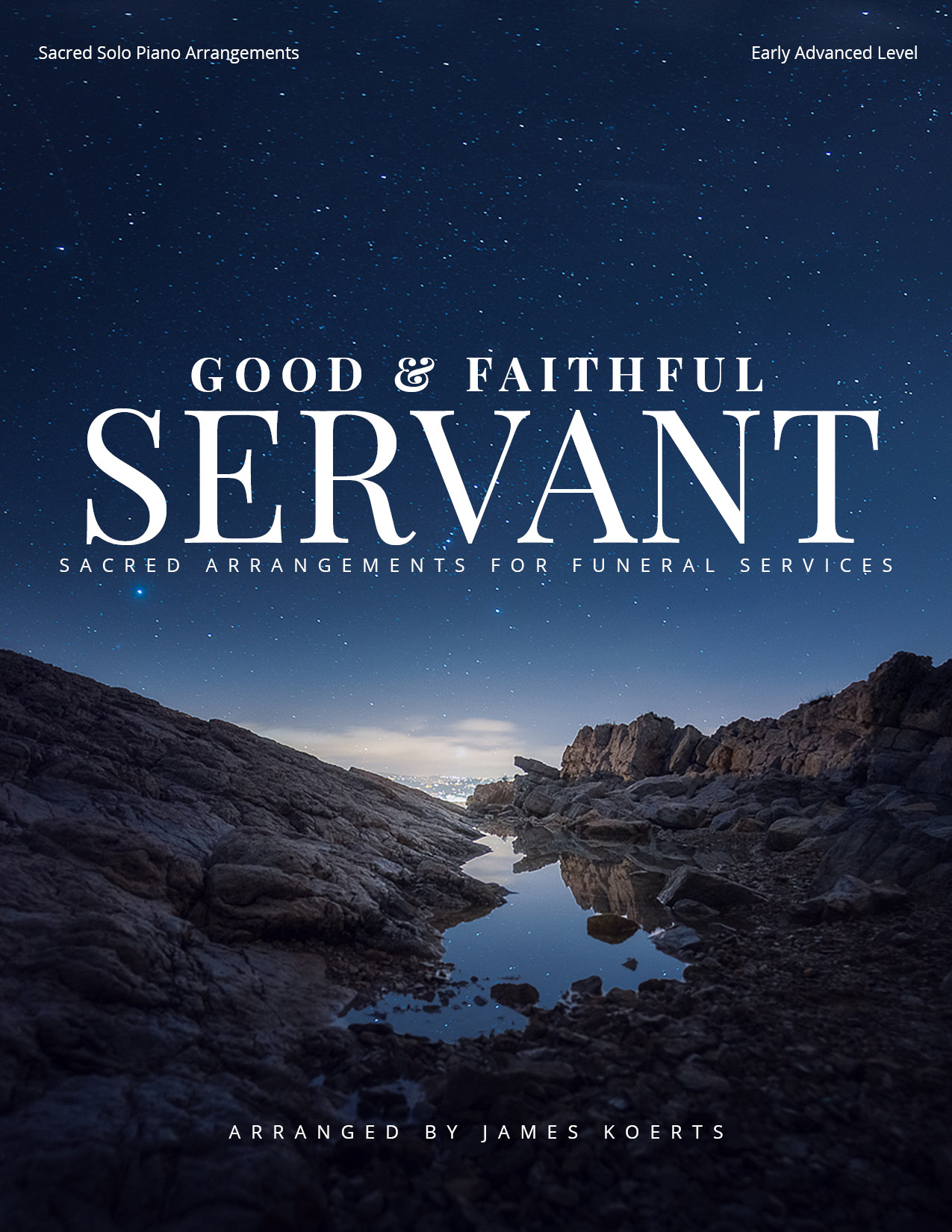 Good & Faithful Servant is a large piano resource ideal for church pianists who perform at funeral services. Employing themes of eternity, peace, and rest, this collection of twenty arrangements will provide comfort and encouragement for those attending home-going services for cherished loved ones.
Important note: This piano collection is a re-release of previously published material. All arrangements can be found elsewhere on this website from previous releases.
Titles include: Abide with Me * Be Still, My Soul * Blessed Assurance * Face to Face * He Hideth My Soul * He Leadeth Me * His Eye Is on the Sparrow * I Am His and He Is Mine * I Shall Know Him * It Is Well with My Soul * Jesus Loves Me * The Love of God * On Jordan's Stormy Banks * Precious Lord, Take My Hand * Savior, Like a Shepherd Lead Us * Sweet By and By * There Is a Balm in Gilead * 'Tis So Sweet to Trust in Jesus * What a Friend We Have in Jesus * Wonderful Peace
Level: Late Intermediate – Early Advanced
Pages: 93
Delivery: Digital Download (PDF) delivered via email immediately after purchase